Sonoma County

Hot Tub Removal Services

If hot tub disposal is on your to-do list, let Overland Hauling help you check it off! We have the ideal solution to getting rid of your old jacuzzi efficiently.
Fast and Affordable Hot Tub Haul Away!
Whether you're looking to replace your old hot tub or simply remove the fixture altogether, getting a handle on hot tub removal services can be tricky without the right expertise and gear. Fortunately, Overland Hauling & Junk Removal has the proper expertise and equipment to demolish your hot tub and haul it to the nearest disposal site. Don't let that old hot tub stress you out anymore. Just contact us to get the job done!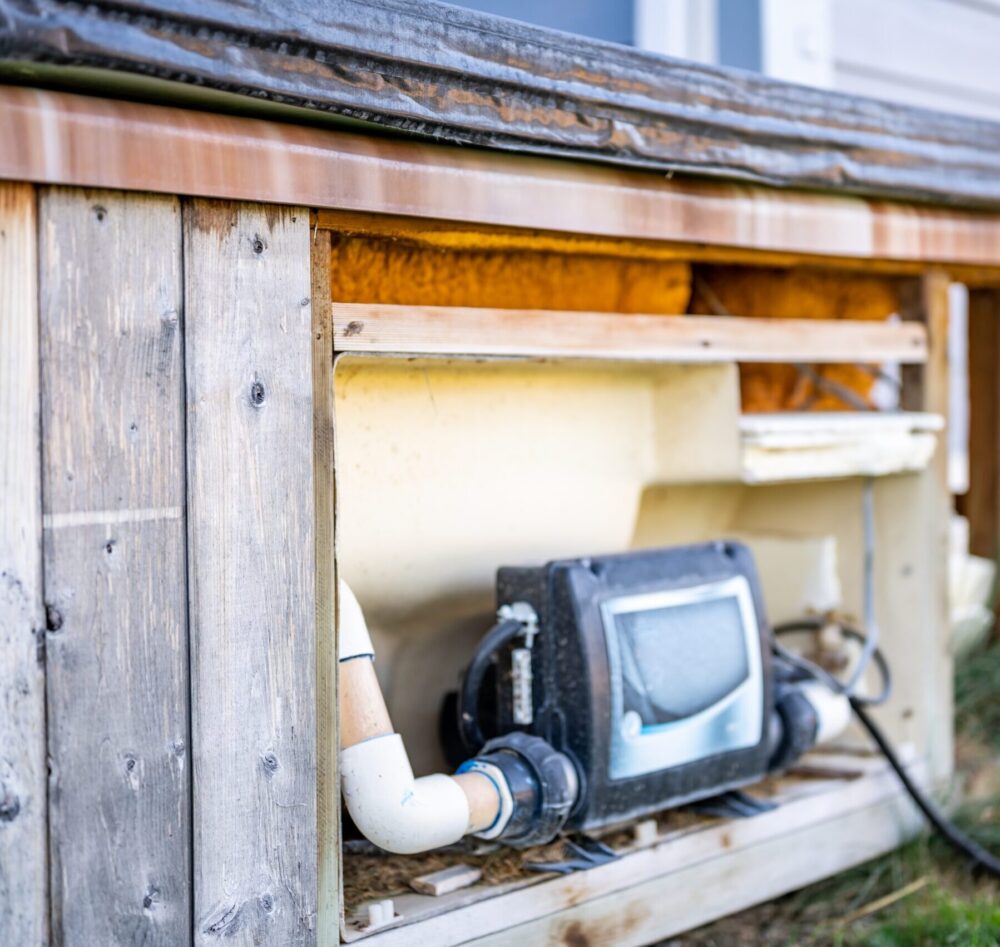 Our Hot Tub Removal and Disposal
We're Speedy.

Our team is available 24/7 to take your call and book your appointment. Because of our flexible schedule, we're often able to remove your hot tub as soon as the same or next day!

We're Affordable.

 You never have to wonder what you're paying for because we give you a free quote before the demolition process. Not to mention we offer discounts for veterans, seniors, and curbside pick-up jobs!

We're Thorough. Our crew makes removing a hot tub easy by reducing it to parts. We'll bring the right tools to remove the inner shell and dismantle the unit's cabinet sides to get to the inner workings, such as pumps, tubes, and pipes. It might look like a mess, but we'll get each part loaded without leaving anything behind!
Our Spa Removal Process
All we ask is that you drain the tub and remove it from any hookups before we arrive. That way, we're able to lift it out and haul it away for disposal without delay!

On the day of your appointment, we'll give you a call before we arrive, so you know to be on the lookout. We'll take a look at the hot tub and give you an honest, free quote.

Once we've gotten your agreement on the price, we'll get right to work dislodging the hot tub and getting it into our trailer. We'll even clean up after ourselves, making sure there was never a trace of a hot tub to begin with.

Finally, we'll settle the bill with you. You'll be pleased to see that the hot tub disposal cost will be exactly the same as what we quoted upon arrival! Then, we'll head out to recycle and dispose of any parts we can.
Pool Deck Demolition in Sonoma County, CA
So you've gotten rid of your hot tub, and now there's a gaping hole in the deck you built around it. Perhaps you were planning to put a new hot tub in and just never got around to it. Or perhaps you've decided you're done with hot tubs for good and now the deck structure on your property is just unsightly. Well, would you believe that Overland Hauling has a solution for that as well?
You're in luck because, in addition to our many other services, Overland Hauling offers a light demolition service! Whether it's a deck around a hot tub or pool, or simply attached to the back of your house, Overland Hauling has the tools and experience needed to demolish the structure and haul away the pieces. Whether your deck has fallen to disrepair or disuse, Overland Hauling can make it disappear. Get in touch with us to learn more!
About Us
Overland Hauling & Junk Removal is a local junk removal and demolition company based right here in Sonoma County! Headquartered in Windsor, CA, we pride ourselves in bringing top-quality junk removal services to our neighboring areas. Our veteran-owned junk business has a personal interest in serving the community, ensuring we do our part to keep our neighborhoods looking great! We have a wide variety of services both residential and commercial to choose from, meaning that no matter what kind of junk situation you find yourself battling, Overland Hauling will have a solution! Our team is reachable 24/7 to answer questions and book appointments. We know junk doesn't wait, so we don't delay!
What Our Customers Have to Say.