Junk Removal in Cloverdale, CA
Professional Service in
Cloverdale!
Overland Hauling and Junk Removal does Cloverdale junk removal the right way! We're the local pros that are here 24/7 for your junk removal needs.
Locally Owned. We're not a franchise! Overland Hauling is locally-owned and operated in Santa Rosa.
Sonoma County. Along with junk removal in Cloverdale, CA, we offer our services across Sonoma County!
Full-Service. You could do the heavy lifting yourself. Or you could leave it to us! We'll do the hard work for you.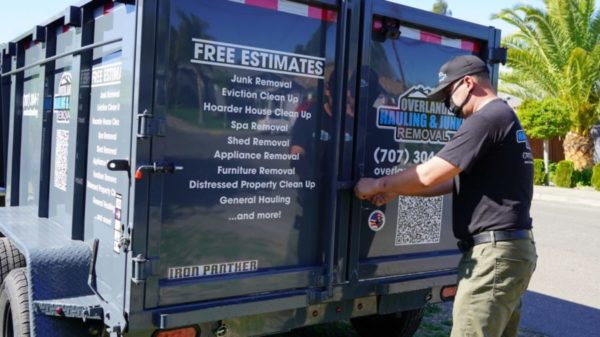 What We Do
We take all kinds of junk! Wherever it is in your home, you don't have to worry about how you're going to get it to the curb. Let us take care of the lifting and hauling!
Would you rather do it yourself? We do curbside pickup for a discount!
Fair and Honest
Junk removal doesn't have to hurt your wallet! Our pricing is upfront with no surprises.
Firm Quote. We'll always give you an upfront quote before doing any work.
No Hidden Fees. Your final bill will always match your quote! There are never any surprise charges.
Discounts. We give back to our neighbors by offering a discount to veterans and seniors!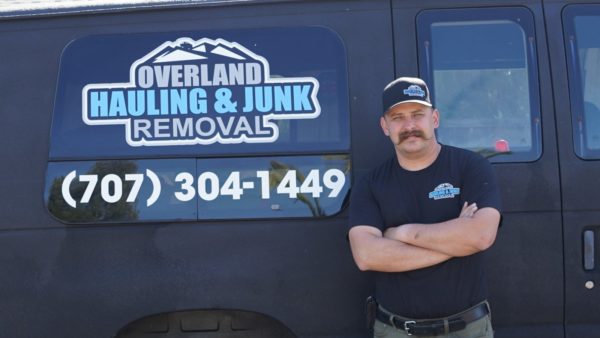 Hard-Working Crew
Our team is the best you can find! As a local business, we hire local professionals who are dedicated to giving hard work and great service.
We always come to each job ready to work! We'll give you our all, no matter how big or small the job is.
Your time is valuable, so we never waste it. Not only will we show up on time, but we'll also work fast!
You can expect service with a smile! Our team members are always courteous and friendly.
Book Now
Scheduling Cloverdale junk removal with Overland Hauling couldn't be easier!
Contact Us online or Call (707) 304-1449 to get started!
Give us your contact information and describe what you  need.
We'll answer your questions, then give an estimate.
Finally, we'll work with your busy schedule for an appointment!
Are you in a hurry to get rid of junk? We do same-day and next-day appointments!
The Team You Can Trust
Trying to figure out how to get that old couch downstairs is no easy task, let alone figuring out how you'll actually get rid of it! Instead of straining your back, call the pros at Overland Hauling! When you choose us for your Cloverdale junk removal, you'll get knowledgeable experts working hard for you. We'll customize our services to your needs and won't leave until you're satisfied and junk-free!