Real Estate Cleanouts In Sonoma County
Do you have an inherited estate, old home, rental, office space, or hoarder property you'd like to clean out in Sonoma County? Let Overland Hauling and Junk Removal be your real estate cleanouts partner. Trust us to offer reliable and premium waste management and construction cleanouts that will help revitalize your property.
Seamless & Trustworthy Real Estate Cleanout Services
Real estate is more than just properties and buildings. It is both a monetary investment and a sentimental one too. It is where memories are made, and business goals are actualized – a space with so much potential.
However, in making those memories and crushing those goals, real estate properties become dirty, accumulating unwanted items, debris, and clutter. Even if it's a new property, you still have to carry out general or construction cleanouts. Knowing the nature of real estate cleanouts, we understand it can be challenging. And there are better options than doing the cleaning yourself. While you might be enthusiastic and all pumped up at the start, you will surely get weary halfway. So trust us when we say that it is no mean feat.
Lucky for you, property management cleanouts are our thing. Overland Hauling & Junk Removal was built to provide professional real estate cleanout services to property owners in Sonoma County. Our experienced crew specializes in tackling property cleanouts, removing unwanted items and junk, and leaving no trace behind.
So why struggle with waste management and cleanouts when you can rely on our seamless and trustworthy services? Contact us today, and let's do the grunt work for you.
Why Trust Us With Your Real Estate Cleanouts
Wondering why you should trust Overland Hauling & Junk Removal with the cleanout of your valuable property? Let us enlighten you!
There are many reasons to trust our real estate cleanout services. First on the list will be our passion for seamless and eco-friendly waste management. When we handle real estate cleanouts, we see it as an opportunity to help you and the community. We are driven by the need to preserve the sustainability of the environment, and our best approach is to clean up your real estate and dispose of the refuse in an environmentally-friendly manner. We recycle and donate as many items as possible, minimizing the impact on the Sonoma County community, California, and the world.
Also, our team exhibits professionalism at its best. We take our work seriously, ensuring that we communicate, arrive promptly, and show the utmost respect for your property. When you utilize our service, you can rest assured that your property will not be damaged.
We possess the proper tools for each project. So we've got you covered whether you are moving out of an old home, clearing out an inherited or hoarder property, or managing a rental turnover.
As a plus, our pricing plans are budget-friendly. We boast of a transparent pricing system where you are only charged based on the size and nature of your cleanout. And we will go the extra mile to ensure that you get premium value for your money.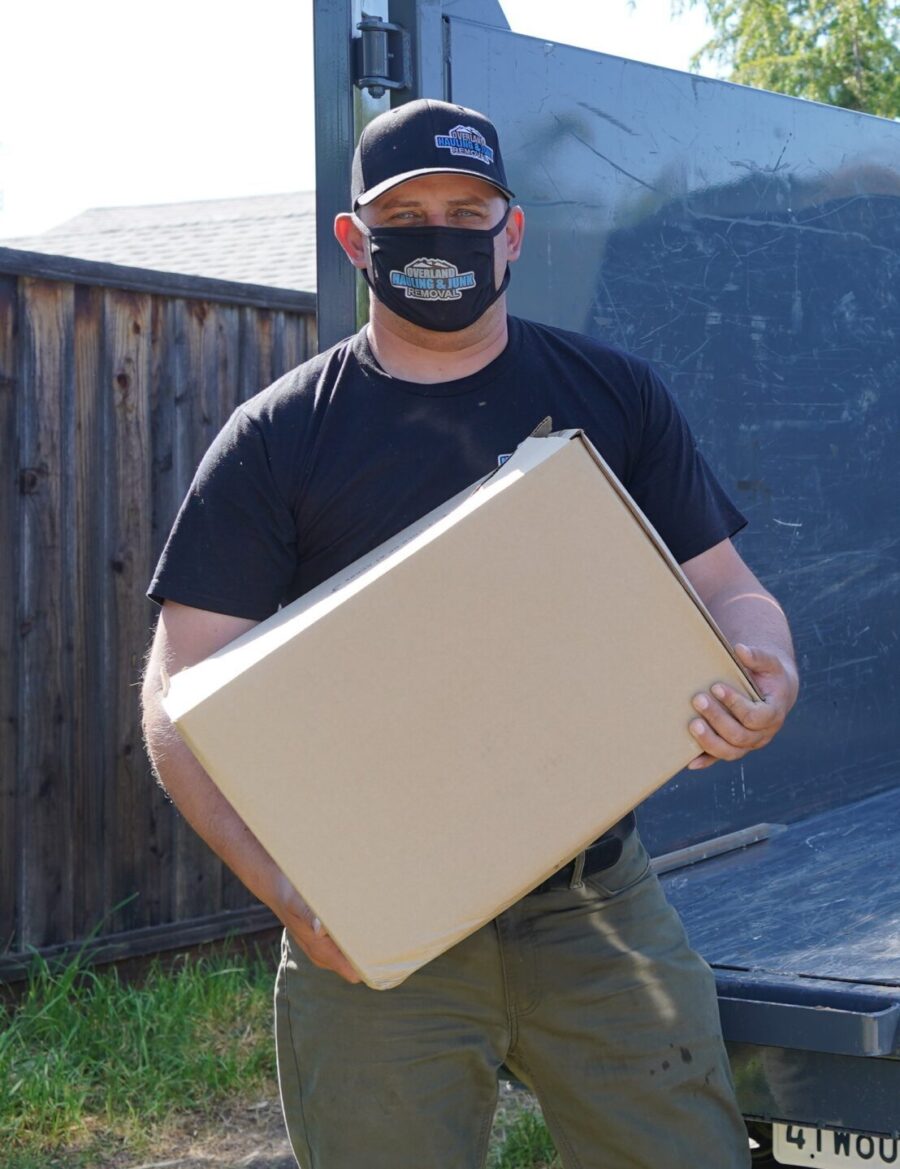 Our Efficient & Effective Real Estate Cleanouts Process
Consultation & Assessment: We kick off our

real estate cleanout services

with a friendly conversation. For a consultation, please call us at

707-640-2694

or fill out the

contact form

on our website. Our team will gather the necessary details, answer any questions you might have, and ensure a clear understanding from the start. Then, we'll come over to the property to assess the nature and size of the cleanout.

Tailored Plan & Pricing: The information gotten from the assessment will guide us in putting together a tailored for your real estate cleanout project. It will also help us draft a transparent budget for you. We give upfront estimates before the cleanout, so you do not have to worry about us hitting you with surprise charges.

Efficient Removal & Disposal: Our skilled professionals will promptly begin to tackle your

real estate cleanouts

after agreeing on the pricing. We will remove construction debris, household waste, damaged supplies, old furniture and appliances, and other unwanted items from the property. And once we are done with the removal, we will ensure that the disposal is done environmentally conscious.

Thorough Clean-Up: Due to our utmost respect for our client's properties, we ensure that we leave the property in pristine condition after every cleanout. We value your feedback and strive for premium customer satisfaction with every project.
Customized Property Management Service For Your Unique Needs
After a long day or calendar year at the office, the last thing on your mind will be office cleanouts. As much as you want your office to look clean and organized the next time you step into the building, you'd rather rest than deal with it. Who likes dealing with piles of paperwork, outdated equipment, dusty corners, dirty kitchenettes, and office junk? Well, we do.
Overland Hauling & Junk Removal is fine with handling your office cleanouts. We provide property management services to property managers and office owners. Whether you're downsizing, relocating, or simply revamping your workspace, our property management cleanouts are designed to cater to your needs. Don't worry; we won't disrupt business operations in your workplace. When done, we will employ proper waste management tactics and donate reasonably valuable items.
About Us
Overland Hauling is a junk removal and real estate cleanout service in Sonoma County, CA. It was founded by a military veteran, Dan Dempsey, to provide exceptional waste management options to property owners in the area. We have a reputation for being reliable and trustworthy. Thus, you can trust us to do the job efficiently and treat your property carefully. We are also licensed and regulatory compliant. We ensure that junk and debris from property management cleanouts are recycled, donated, or disposed of in an eco-friendly manner.
Don't settle for anything less in your waste management and cleanouts. Try our top-notch real estate cleanout services at Overland Hauling & Junk Removal today!
What Our Customers Have to Say