Junk Removal in

Rohnert Park

We make getting rid of junk in Rohnert Park easy for you!
OVERLAND HAULING & JUNK REMOVAL SERVES
ROHNERT PARK!
Overland Hauling are the experts for junk removal in Rohnert Park!
Full-Service. Our crew will handle every detail of your junk removal job!
Experts. We will remove your junk from wherever you need it! Let us do the heavy lifting.
Hauling. Our trucks and trailers can handle jobs of any size!
Local. We offer discounts for veterans, seniors, and curbside pickup!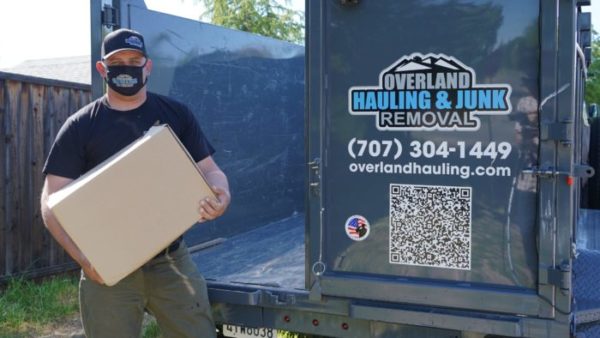 Experts You Can Count On
Night and day, we're there when you need us!
Same-Day. In a hurry? We can get there fast!
24/7. We work 7-days-a-week when you need us!
Prompt. We arrive on time and ready to go!
Efficient. Our experienced crew is quick, safe, and efficient!
Schedule Now
We make scheduling junk removal easy!
Contact Form. You can use our online system when it's convenient for you! Send us a message and we'll get right back to you.
Call 707-304-1449. We're happy to take your call, answer questions, and get you scheduled!
Your Veteran-Owned Junk Removers in Rohnert Park
Overland Hauling is the team to trust for your junk removal needs!
Local. We're local to Santa Rosa and love taking care of our neighbors!
Service. Your satisfaction is our goal. We provide the best service!
Community. We love to give back by offering discounts to veterans and seniors!